Back to Search Results
Mr. Vincent V. Houvardas
, LL.B, BA
Name :

Vincent Houvardas

Firm :

Law Office of Vincent V. Houvardas

Address :

83 Kennedy Rd. South, Suite 1802
Brampton, Ontario L6W363
Canada


Phone :

(905) 455-9970
(647) 688-9966


Fax :

(905) 455-6148

Website

Geographical Limits :

Brampton, Mississauga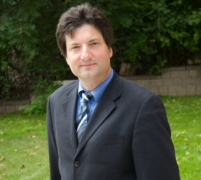 At the Law Office of Vincent V. Houvardas, we have the
experience you need to help you get the best possible outcome in
dealing with your criminal law charges. A graduate of the
University of Western Ontario, Faculty of Law, Mr. Houvardas
has over 15 years experience. Mr. Houvardas is a past president of
both the Peel Law Association and the Peel Criminal Lawyers
Association and has extensive experience in the Brampton court
system.

Listening closely to your account of the situation that led
to your criminal charges, defenses are explored and we work
together, assessing your options to resolve your case with the best
outcome possible.
✔ Provides virtual services / accepts remote clients
My areas of practice:

Criminal Law

Domestic Violence

Drug Offences

Juvenile Offences

Driving Offences

Fraud / Theft Offences
---
Testimonial
"Our justice system will be further strengthened with the introduction of the JusticeNet program, as it will serve to complement existing access to justice programs intended for people who do not qualify for legal aid."

The Hon. Rob Nicholson, Minister of Justice and Attorney General of Canada
---