Back to Search Results
Mr. Trevor Kezwer
Name :

Trevor Kezwer

Address :

260 Adelaide St E
Toronto, Ontario M5A0E7
Canada


Phone :

(416) 553-2463


Website

Geographical Limits :

Greater Toronto Area
Called to the Bar: Ontario, 2017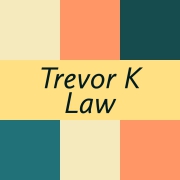 My primary focus is on Wills and Estates law, and Tax law. I work with each client to customize my services to your unique situation, and my goal is to provide legal services to the best of my abilities.

In Wills and Estates, I focus on preparing Wills and Power of Attorney documents. I assist in planning for unique circumstances, such as when there is a disabled beneficiary, or a spouse from a second marriage.

I also advise executors in their duties while administering an estate. If needed, I assist executors in applying for probate, and the passing of accounts.

I am also available to handle other related matters including guardianship applications.

My tax law practice is focused on real estate taxes, and GST/HST tax matters.
✔ Wheelchair Accessible Office
✔ Provides virtual services / accepts remote clients
My areas of practice:

Estate Planning

Guardianship

Living Wills

Power of Attorney

Probate

Trusts

Wills

Real Estate

Tax
---
Testimonial
"Our justice system will be further strengthened with the introduction of the JusticeNet program, as it will serve to complement existing access to justice programs intended for people who do not qualify for legal aid."

The Hon. Rob Nicholson, Minister of Justice and Attorney General of Canada
---