Back to Search Results
Mr. Stefan Juzkiw
Name :

Stefan Juzkiw

Firm :

Juzkiw Law professional corporation

Address :

46 Montcalm Drive
Hamilton, Ontario L9C4B2
Canada


Phone :

(416) 290-5055


Fax :

(416) 290-5059

Website

Geographical Limits :

The Greater Toronto area, Hamilton,
Called to the Bar: Ontario, 2012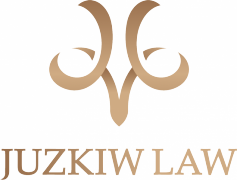 Stefan Juzkiw, has been helping clients with a variety of claims since 2013. His specialties are small claims, family law, and immigration. Natural-born storyteller that captivates an audience, with engagement through the best display lens, Stefan Juzkiw is a life-long learner and enjoys the challenge of solving problems. Stefan is an expert with the legal process and familiar with the system. At Juzkiw Law, Stefan's services as a lawyer help clients in areas under

Family Law
Personal Injury
Small Claims
Criminal Charges
Immigration
Stefan's services are available in the Greater Toronto Area.

How We Work
We are striving for excellence in work
We have strong communication skills to build the evidence and tell the client's story
We work together and involve clients to make informed decisions at each and every step
We are trustworthy, and we have a transparent and affordable billing
We care about respecting the clients
We are hardworking and result oriented.
✔ Provides virtual services / accepts remote clients
My areas of practice:

Business Law Topics

Collections

Contracts

Incorporations

Partnership Agreements

Criminal Law

Appeals

Domestic Violence

Drug Offences

Juvenile Offences

Parole

Driving Offences

Fraud / Theft Offences

Family Law

Adoption

Child/Spousal Support

Custody/Access

Division of Property

Divorce/Separation
---
Testimonial
"Our justice system will be further strengthened with the introduction of the JusticeNet program, as it will serve to complement existing access to justice programs intended for people who do not qualify for legal aid."

The Hon. Rob Nicholson, Minister of Justice and Attorney General of Canada
---