Back to Search Results
Ms. Jennifer Lillie
, B.A. (Hons), J.D.
Name :

Jennifer Lillie

Firm :

Lillie Law

Address :

130 Adelaide St West, Suite 2929
Toronto, Ontario M5H3P5
Canada


Phone :

(647) 244-3920


Fax :

1-833-520-1444

Website

Geographical Limits :

Province of Ontario
Called to the Bar: Ontario, 2018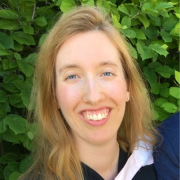 * Consumer Protection: I have provided legal services to hundreds of consumers facing issues including door-to-door sales, home renovations and repairs, consumer goods and services, motor vehicles leases / sales and repairs, consumer debts, and moving company scams. I routinely assist with settlement negotiations, complaints to Consumer Protection, and actions before the Small Claims Court and the Superior Court.

*Residential Housing: I have extensive experience assisting residential tenants facing evictions, maintenance issues, pests, harassment, threats and / or other interference with reasonable enjoyment by landlords or other tenants, etc. I have successfully represented clients in negotiations with landlords and in proceedings before the Landlord and Tenant Board and the courts.

* Civil Litigation: I can also assist with any other litigation matter you are facing, as a plaintiff or defendant, before any level of court.
✔ Wheelchair Accessible Office
✔ Provides virtual services / accepts remote clients
My areas of practice:

Civil Litigation

Consumer Rights

Contract Law

Landlord and Tenant

Trial, Litigation & Appeals
---
Testimonial
"Our justice system will be further strengthened with the introduction of the JusticeNet program, as it will serve to complement existing access to justice programs intended for people who do not qualify for legal aid."

The Hon. Rob Nicholson, Minister of Justice and Attorney General of Canada
---