Back to Search Results
Mr. Lee Chitty
, BA, JD
Name :

Lee Chitty

Firm :

Lee Chitty, Barrister & Solicitor

Address :

251 Laurier Avenue West
Ottawa, Ontario K1P5J6
Canada


Phone :

(819) 968-6946


Website

Geographical Limits :

Virtual services offered throughout Ontario.
Called to the Bar: Ontario, 2019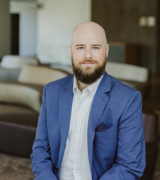 I am a Ontario Lawyer and Notary based out of the National Capital Region offering "virtual" legal services to clients in Ontario. My practice areas include business law, not-for-profits, civil-litigation, employment, contract drafting/interpretation and dispute resolution.

Please use the booking link above and select "Justice Net - 15 minute consultation" to schedule time with me for a free 15-minute consultation. This is important to assess fit and suitability of my representation.
✔ Provides virtual services / accepts remote clients
My areas of practice:

Alternative Dispute Resolution

Business Law Topics

Contracts

Incorporations

Partnership Agreements

Contract Law
---
Testimonial
"Our justice system will be further strengthened with the introduction of the JusticeNet program, as it will serve to complement existing access to justice programs intended for people who do not qualify for legal aid."

The Hon. Rob Nicholson, Minister of Justice and Attorney General of Canada
---