Back to Search Results
Mr. Stéphane Maclean
, B.A., M.Sc., J.D.
Name :

Stéphane Maclean

Firm :

Chochla Law

Address :

260 Hearst Way
Suite 510
Ottawa, Ontario K2L3H1
Canada


Phone :

(613) 227-0802


Fax :

(647) 695-2856

Website

Geographical Limits :

Ottawa and Toronto. I also offer remote services throughout Ontario and travel where practical.
Called to the Bar: Ontario, 2020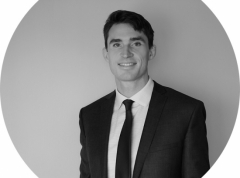 I am offering practical and cost-effective solutions for qualified clients through Justice Net. I will always conduct a free initial consultation first to understand the issues you are facing and discuss possible solutions. Give me a call to find out if I can help you.
✔ Provides virtual services / accepts remote clients
My areas of practice:

Civil & Human Rights

Civil Litigation

Employment Law

Benefits/Insurance/Pensions

Disability

Discrimination

Sexual Harassment

Workers Compensation

Wrongful dismissals
---
Testimonial
"Our justice system will be further strengthened with the introduction of the JusticeNet program, as it will serve to complement existing access to justice programs intended for people who do not qualify for legal aid."

The Hon. Rob Nicholson, Minister of Justice and Attorney General of Canada
---