Back to Search Results
Ms. Roxana Soica
, B.B.A., J.D.
Name :

Roxana Soica

Firm :

Soica Law Professional Corporation

Address :

245 Fairview Mall Drive, Suite 500
Toronto, Ontario M2J4T1
Canada


Phone :

(416) 723-6497
(416) 723-6497


Fax :

(647) 694-4273

Website

Geographical Limits :

Greater Toronto Area. Barrie. Innisfil. Newmarket. Oshawa. Mississauga. Brampton.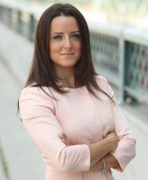 Ms. Soica practices almost exclusively in the areas of wills & estates and family law. While completing her law degree at Osgoode Hall Law School, Ms. Soica dedicated her efforts to representing minorities in Toronto. Since then, Ms. Soica became well versed with all of the Toronto and surrounding courthouses and maintains good relationships with many legal practitioners. Her strength lies in negotiation and early resolution.

Wills & Estates is a complex area of the law. Ms. Soica believes that not having a will is extremely detrimental for those left behind due to the legal hoops in cases where there is no will. This led Ms. Soica to partner up with the Canadian Free Wills Network as well as Justice Net to ensure that everyone can afford a will.

Family Law is also a complex area of the law. Combined with the emotions behind it, family law requires a lawyer with a special set of skills and tools. Roxana Soica has extensive experience as a litigator and negotiator in family law.
✔ Wheelchair Accessible Office
✔ Provides virtual services / accepts remote clients
My areas of practice:

Estate Planning

Guardianship

Living Wills

Power of Attorney

Probate

Trusts

Wills

Family Law

Adoption

Child/Spousal Support

Custody/Access

Division of Property

Divorce/Separation
---
Testimonial
"Our justice system will be further strengthened with the introduction of the JusticeNet program, as it will serve to complement existing access to justice programs intended for people who do not qualify for legal aid."

The Hon. Rob Nicholson, Minister of Justice and Attorney General of Canada
---